September 2021 The summer school has been canceled, we will be back in 2022.
For a video documenting the IMSS 2017 click

HERE

.
For a drone video of the IMSS 2018 click

HERE

.
For a video dosumenting the experiences of one of the participants from 2019 click

HERE

.
What is Mechatronics?
Mechatronics integrates mechanical, electrical and computer engineering into one product. Typical mechatronic system acquires information using sensors, processes it and generates actions using actuators.
Mechatronics is a modern branch of engineering widely sought in automotive, aerospace, robotics and many other industries.
What is our summer school about? What do we offer you?
Consolidation and reinforcement of the knowledge and skills of the participants in the area of Modelling and Simulation in MATLAB/Simulink environment.
We provide the participants with practical experience of Rapid Control Prototyping technique (how to design, test and implement advanced control systems using modern HW and SW tools).
We will teach and demonstrate the Hardware-In-the-Loop technology using state-of-the-art HW and our practical experiences gained at recent industrial projects for partners like SKODA Auto or BOSCH.
Who is it for?
Are you an engineering student interested in new experience and practical skills in the field of Mechatronics? Join us!
Are you a freshman in Mechatronics or Mechanical or Electrical Engineering and would you like to reinforce your skills, knowledge and motivation? Join us!
Are you finishing the high school? Are you motivated? Do you plan to study Engineering at a University? Join us!
Would you like to gain practical and deep experience in the field of Modelling, Simulation, System Identification, Rapid Control Prototyping and Hardware-In-the-Loop? Join us!
Why join us?
We are a dynamic team of the Mechlab (Mechatronics lab) with active projects for companies like ŠKODA Auto or BOSCH. We do the Mechatronics!
We can share our theoretical knowledge and practical skills with you. We are happy to do that!
We know, that practical experience in the lab is much more valuable than the reading of a hundred of books. We will teach you the tools and approaches which we use in our projects!
You can meet students from different countries with different experiences. You can meet new friends or colleagues!
We guarantee friendly environment, individual approach to all participants and coffee for free!
Preliminary program
Students will receive the course materials before the start of the summer school.
Most of the teaching time will be spent on individual work in a computer lab with the continual support of the lecturer.
Day 1: Modelling of mechatronics systems – current trends and new adventures
Overview of the course
Students will work in two groups: beginners and advanced.
Beginners group: Introduction to MATLAB and Simulink (basics, vectorization, advanced features such as solvers, algebraic loops, zero crossing detection). The knowledge acquired will be sufficient to successfully continue and enjoy next days.
Advanced group: Special topics in MATLAB (new language features, optimization of memory usage and other topics) and Simulink (S-functions, Code generation and others). Acquired knowledge will significantly deepen the understanding and user proficiency with MATLAB and Simulink and other similar tools.
HANDS-ON – both groups will do exercises in the computer lab.
Day 2: Rapid Control Prototyping (RCP) = How to Effectively Design a Controller on a Real System
Real-Time systems for measurement and control – lecture
Theory and HANDS-ON: Controller development – control of a mechatronic actuator using RCP tools (MF 624 I/O card, Real-Time toolbox) – labs
Theory and HANDS-ON: Deployment of a controller to an embedded system – how to adjust Simulink model to run at a microcontroller (Microchip dsPIC) – labs
HANDS-ON – Team project: building and programming of LEGO Mindstorms robots using Simulink, team competition.
Day 3: Model-based control – how to design advanced controllers
Why is model useful for control, how to design nonlinear controllers using a model of a system (plant) – lecture
How to acquire system model – Introduction and selected advanced techniques in System Identification – lecture
HANDS-ON – Individual project: modelling, identification and control of selected laboratory model or real system (e.g. a nonlinear automotive actuator).
Day 5: Modern Real-Time Hardware for measurement and control – FPGAs
Structure of Real-Time hardware – lecture
Introduction to programming of FPGAs – lecture, demonstrations, labs
Programming of FPGA using automatically generated code – demonstration.
HANDS-ON – individual project: Programming of a Xilinx FPGA.
Day 6: Hardware-In-the-Loop technique (HIL) – modern way to develop and test a mechatronic product
Introduction to HIL, principles, HW, SW, overview and features of common and special peripherals.
Success stories – We will share with you the results of our industrial projects.
Case study: Modular platform for RCP and HIL on the National Instruments PXI (technical details, demonstration)
Case study: Modular platform for RCP and HIL dSPACE (technical details, demonstration)
HANDS-ON – team project – HIL on a dSPACE system.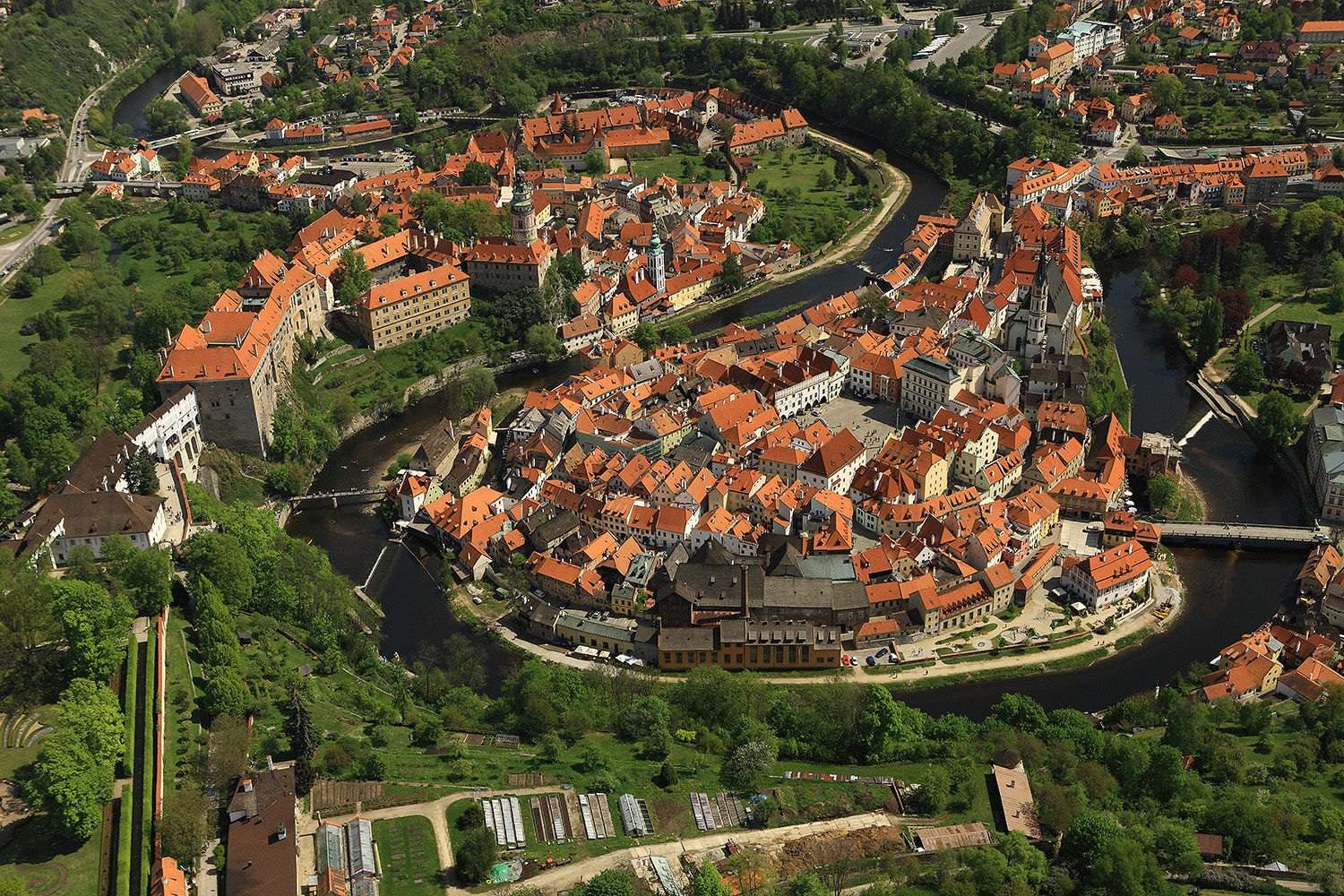 Social events during the Summer School
Day 4: Social event – trip to CESKY KRUMLOV
The full-day trip to Český Krumlov, a UNESCO World Heritage Site, a lively, cosmopolitan town with a unique atmosphere dominated by a Castle stretching over the meandering Vltava River.
The Summer School fee covers the transport there and back with a bus.
Fees & Payment
Early bird ( until

31.5.2019

)
€ 550
Regular
€ 690
Estimated living costs (accommodation, food)
€ 150
In case of interest or any question, do not hesitate to contact us at info@mechlab.cz or at phone +420 770 127 927.

Transportation
The registration fee does not cover the transportation and accomodation costs.
There is direct flight to Brno from London and Berlin.
You can also fly to Prague or Vienna, there are direct train/bus connections to Brno.